Gta V has came out with a new update, the Cunning Stunts Update for PS4, Xbox One, and PC. It just released today and has added a wonder of new things to offer.
What Does It Bring To The Table?
Glad you asked. It Includes 16 new stunt races and adds a whirl of fun with tubular tracks across the City of Los Santos. There are loops, ramps, wall rides, and so much more. The stunt races that are available now are these :
Canyon Crossing , City Air , Downtown Loop , Duel , East Coast , Maze Bank Ascent , Nightlife , Over and Under , Plummet , Racing Alley , Rally , Splits , Threading the Needle , Trench I , Turbine , and  Vinewood Downhill.
Premium races have also been introduced. These races include seven people competing against each other and placing bigger bets on their ability than ever before. As well as 13 new vehicles being released.
More Information: http://www.rockstargames.com/newswire/article/52640/gta-online-cunning-stunts-now-available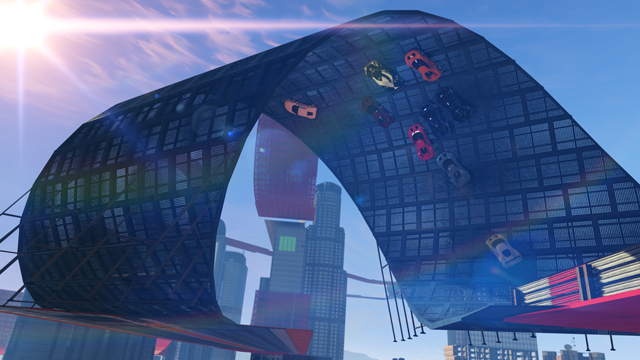 Use Facebook to Comment on this Post